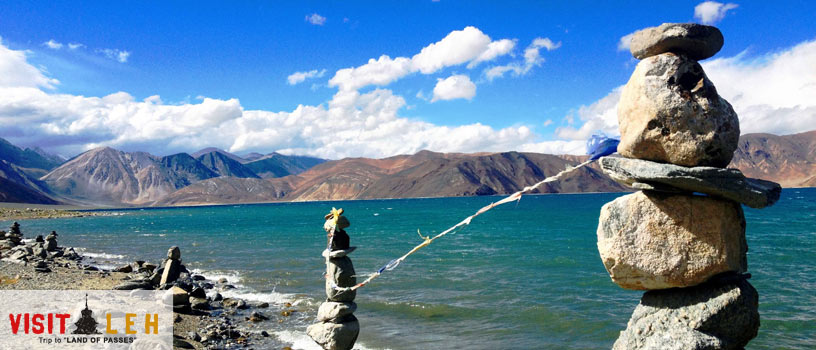 Pangong Tso is the most famous lake in Ladakh. It is located in eastern Ladakh along the border with Tibet. About 1/3 of the lake is in Ladakh with the remaining 2/3 being in Tibet. This beautiful lake sits at an elevation of 4350 meters/14,270 feet. The lake and sky are both amazing shades of blue that are a must see when in this part of India.
Pangong is about 158 kilometers from Leh. To get there, you cross over the 5360 meter/17,586 foot Chang La Pass, which is covered in snow for much of the year. An Inner Line Permit (ILP) is required to travel to this region, which can be arranged by a travel agency in Leh. Supposedly these permits are given to groups of 2 or 3, but I have been able to get a permit just for myself without any problems.
Travel agencies in Leh can arrange transportation to and from Pangong. The road is surprisingly good for most of the way. Some people just go to the lake on a day trip. The drive to the lake takes a little over 4 hours. The first place you arrive to at the lake, Lukung, offers tea houses and restaurants to eat lunch at. If you wish to stay at the lake, that is possible. There is a small village along the shores of the lake called Spangmik which has several basic homestays to choose from.