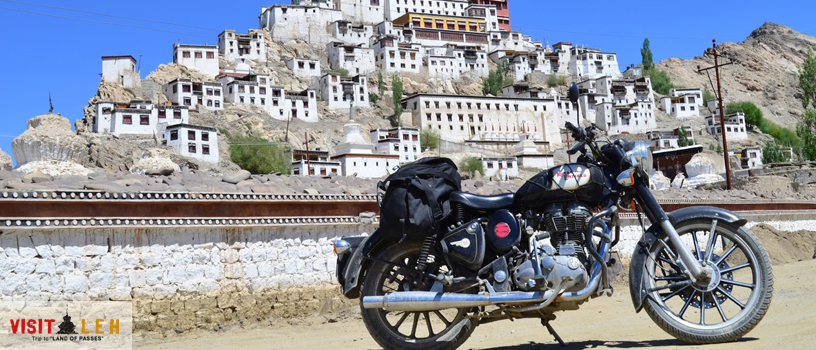 For those traveling to Ladakh, it is mandatory to obtain innerline permits to visit certain areas. A journey to the Leh Ladakh region is a once in a lifetime experience for anybody. Since Ladakh shares its boundaries with Tibet, locals and international tourists need to obtain inner line permits to visit certain areas in the Ladakh region. Although a permit is not required for Leh but Indians and foreigners need to register at Drass, Rumtse and Sarchu, in case they are traveling by road. However, those who are traveling by air, get themselves registered at the airport itself.
One has to obtain Protected Area permits from the Deputy Commissioner's Office at Leh. The DC office is located in Leh town.
You are required to fill an application form to get your permits approved. The application forms for the permit are available at the Photostat shops nearby Deputy Commissioner's office. On the contrary, you can also download the Inner Line Permit form via the internet. The DC office is open between 9:00 AM to 5:00 PM and forms are not accepted after 3:00 PM.
Inner line permits are required to visit
Pangang Tso

Khardung La

Tso Moirri

Nubra Valley

Changthang

(only to Indian Nationals)
Inner Line Permits are not required for Zanskar and Suru Valley
No permits are required to visit the local places near Leh town or Leh local sightseeing, places on Srinagar Leh Highway, places on Manali – Leh Highway.
Inner line permits are issued from DC office in Leh town. Timing of the Leh DC office are 9.00 AM to 5.00 PM, however the application forms needs to be submitted before 3 pm.
The Inner Line Permit cost is Rs 20 per day per person and an additional Rs 10 towards Red Cross Society.
Self attested photocopies of valid nationality proof, Photo-IDs are necessary to procure Inner Line Permits.
Besides permit application form, you need to write a request application letter addressing DC of Leh – Ladakh district for the approval of your permits. In the application, you need to express your interest to visit the places you wish to travel along with the dates you would be visiting these places in your Leh trip.
Validity of the inner line permits are 3 weeks for Indians and 1 week for foreigners. However, there is no limit on the number of times you enter a place in the valid period provided you have the permits with you for that place.
In order to get the permits for Hanle and Changthang or to go to Tso Moriri via Chusul – Nyoma route from Pangong Tso you need to mention all places enroute so that you are not sent back from any post. These places are: Man – Merak – Chusul – Tsaga – Loma – Nyoma and hanle